What is the Natural-Beauty Photo Booth
What is the booth like?
We are currently using an "open" style photo booth. This gives us the opportunity to provide more options because we have more space to work with. We love to have about a 15' x 20' area to setup, but can do it in a smaller area.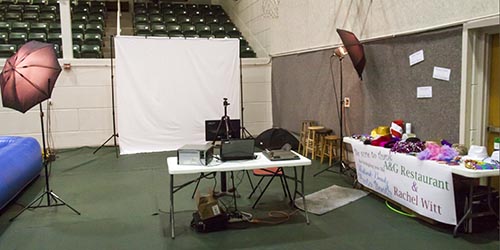 In the future, we are planning to add an actual booth to our options as well. If you would like an enclosed booth, let us know and we will work on getting it ready faster.
What events do we do?
We can add a lot of fun to nearly any event you may have. Some of the most common events to setup a photo booth at are weddings, birthday & anniversary parties, post proms, and fairs, but there's really no limit.

What are the print outs like?
Our most common print out is a set of 2 2"x6" strips with 4 photos on them and the name of the event on the bottom. One of the best things about this style is that the guest can have one copy while the host can keep a copy. We can also create different styles of print outs depending on what you want.
How long does it take?
With our standard photo booth style, we take 4 pictures at approximately 7 second intervals. The print out is ready in less than 30 seconds after the pictures are all taken. So the entire process takes less than a minute.
What theme would you like? Part of the fun is coming up with the right theme. We are happy to get props and create a scene for new themes, as long as we have enough advance notice.
Themes we have done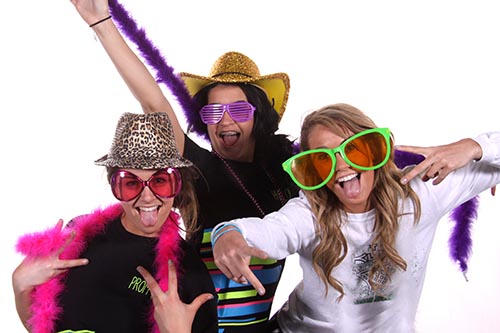 White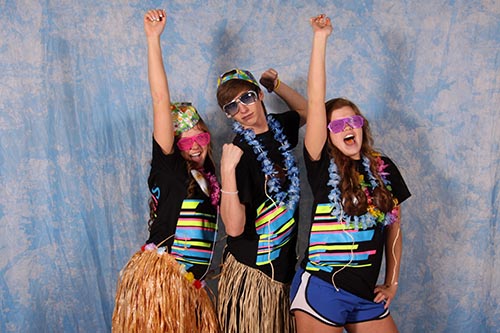 Hawaiian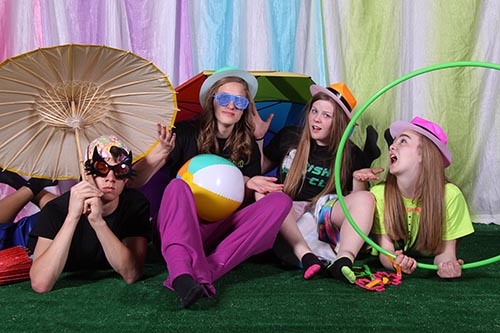 Summer Fun